---
Posters
Beach Day – A panoramic view of a typical sunny beach day weekend at Fire Island Pines.
12″ x 36″ c-print on lustre paper. $25.00 + shipping. Suitable for framing.

Additional souvenir travel posters featuring photographs taken around Fire Island Pines. 11″ x 17″ poster suitable for framing. Image mortised on white background. The caption reads "Fire Island Pines" and "Long Island, New York". Price: $7.00 (+shipping)
Digital offset print. Shipped domestically and internationally (please enquire) in suitable packaging.
Beach Kiss – two men in a passionate embrace and kiss. The beach grasses in the foreground are more in focus so as not to impose on the moment.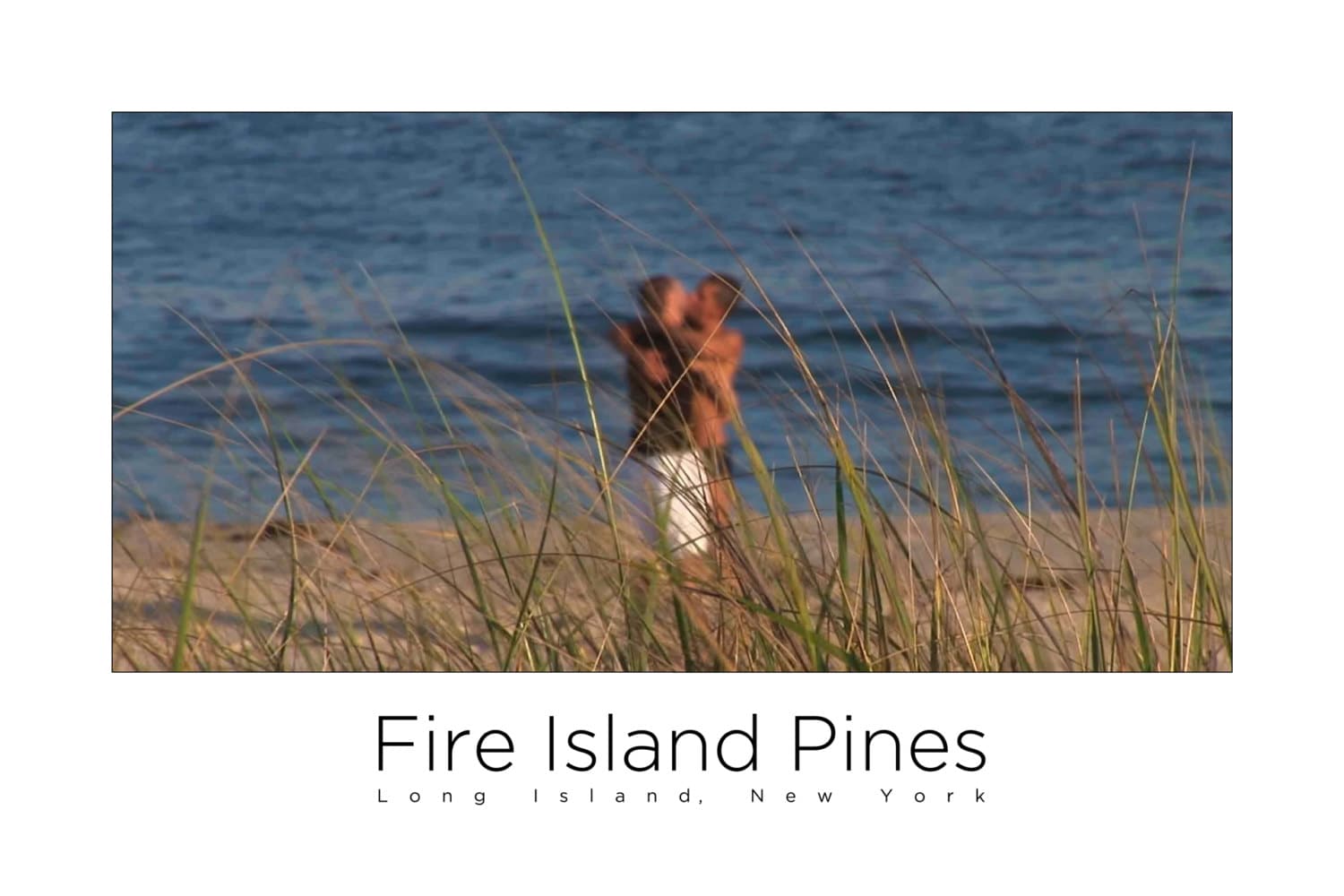 Beach Walk – a beach at Fire Island Pines – the exclusive gay beach community. Beach-goers leave their shoes and sandals on the boardwalk as they approach the white sands of the beach.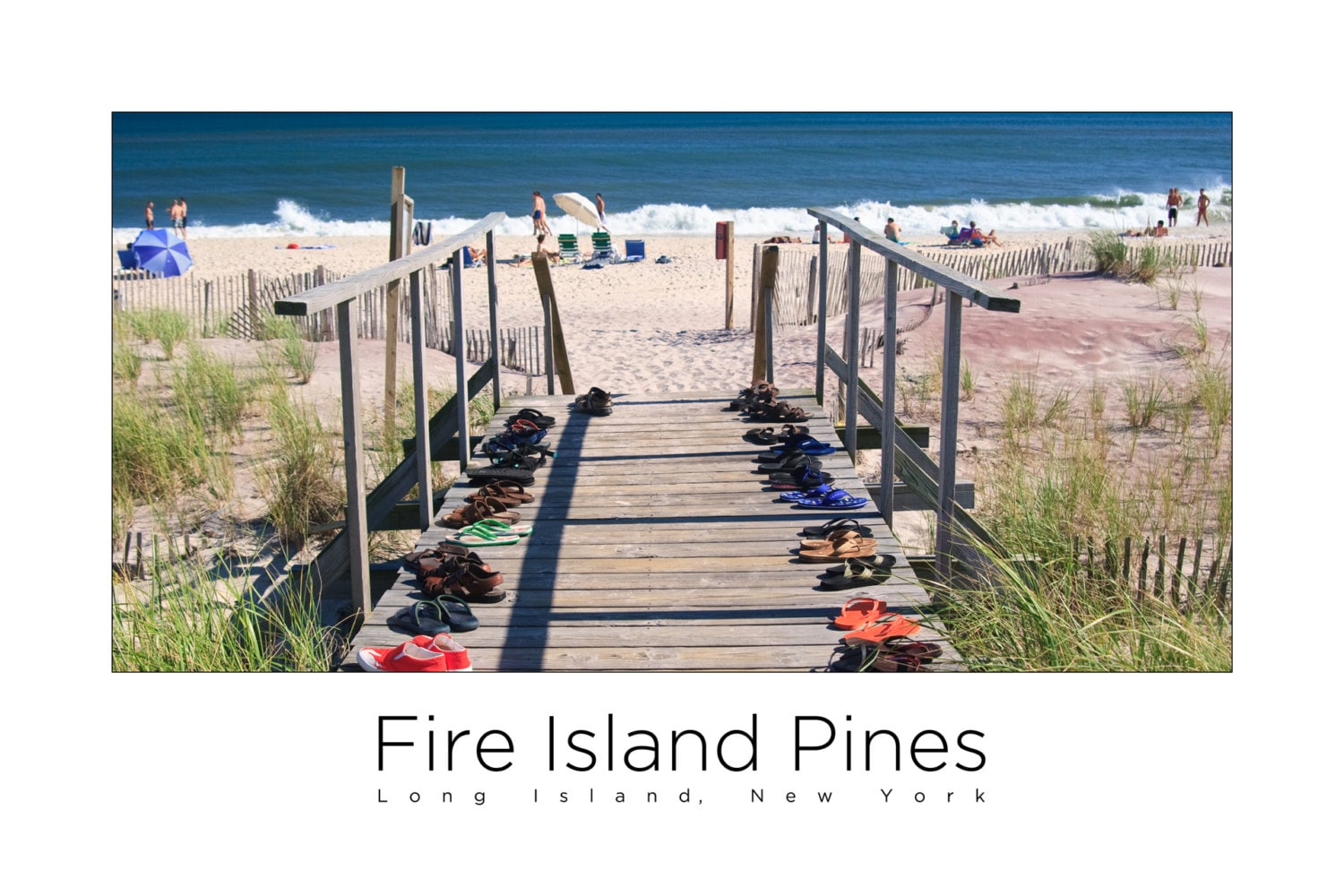 The Sayville ferry crossing bay at Sunset. The ferry, the only way to get to Fire Island Pines community is an iconic image related to The Pines.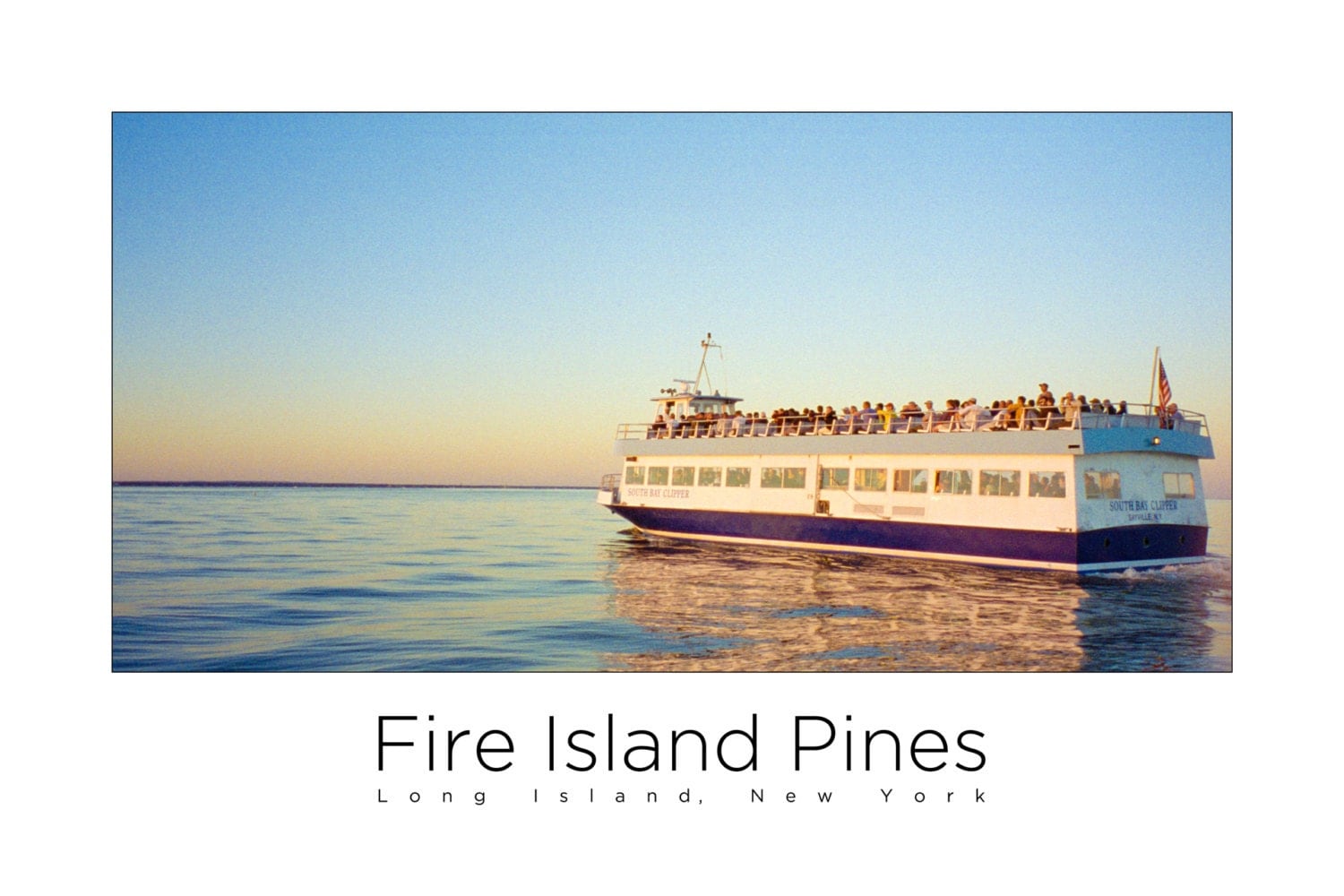 The Invasion of the Pines – A collage of images from the yearly event "The Invasion of the Pines" where a boat load of merry men dressed in drag arrive from neighboring Cherry Grove, to 'invade' The Pines.
Image mortised on white background. The caption reads "The Invasion of the Pines" and "Fire Island, New York"
Suggestions for frames: